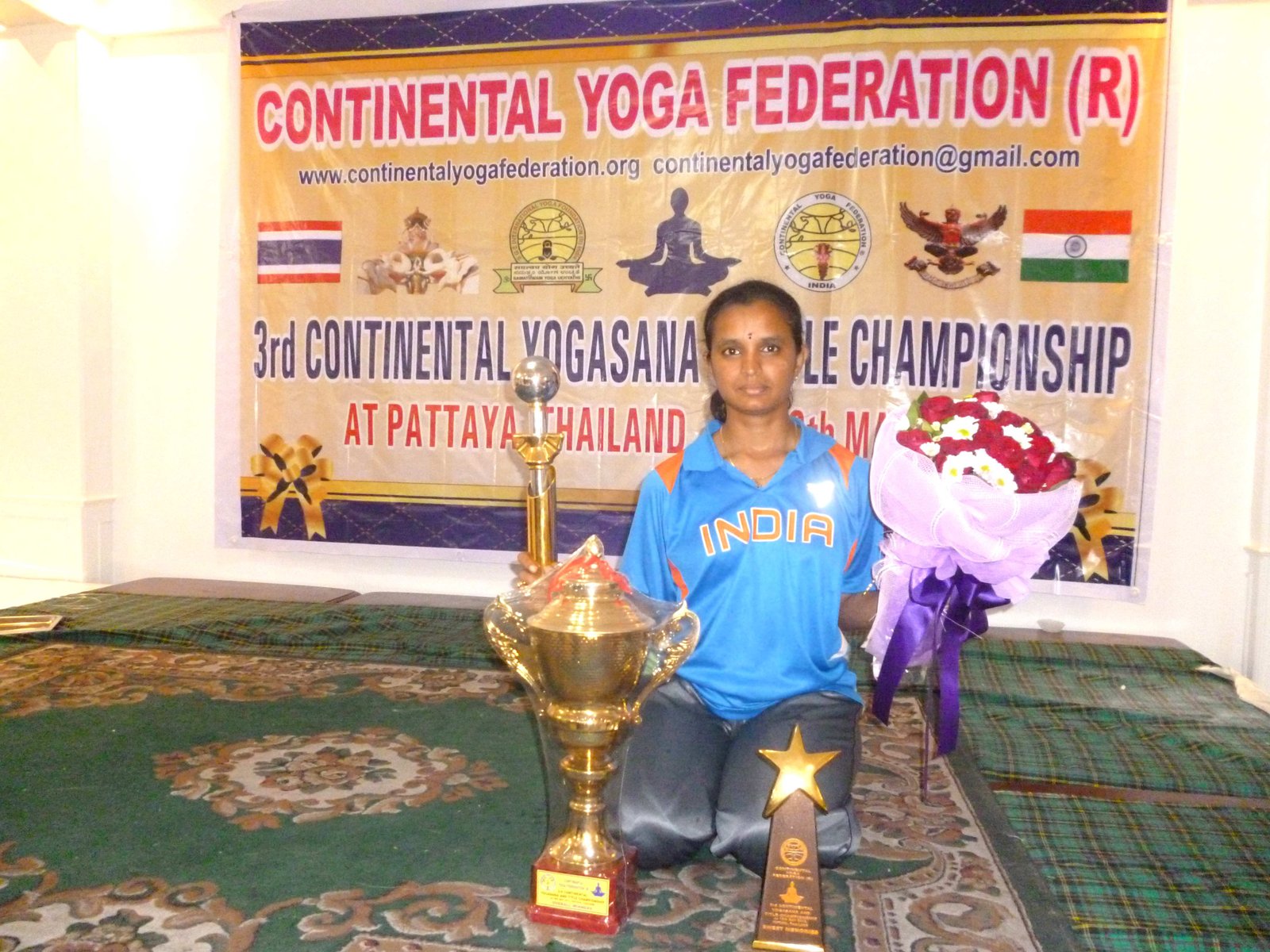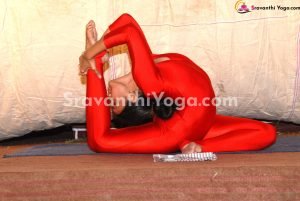 Sravanthi Thumati, an internationally acclaimed Yoga Champion, and Trainer.
She has been awarded international yoga queen award – Thailand in 2013 and AbhyudayaShree award for her efforts from Andhra Pradesh state, India in 2014.
She is the first International gold medallist in Andhra Pradesh, India.
Yoga has been a part of her life for over 20 years, and started yoga journey in her school –NR & VSR Girls high school, Inkollu, Prakasham District, a P.E.T School teacher, Kari Ammaiah chowdary, who has introduced to her yoga and encourage towards to the yoga career, Her own practice has helped her grow stronger, more flexible and fearless, both on and off the mat. Yoga inspires her to live each moment more mindfully.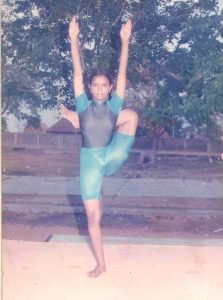 and her first participation was interschool yoga competitions, where she won the gold medal as the first achievement, since then after she participated in District, State, and National level competitions and consecutively won the title for many times of gold, silver, bronze medals.
She has been teaching yoga worldwide since 2006. and In 2013, she won the gold medal in the prestigious International Yoga Sports Championship, the world's largest international yoga competition with participants from over 18 countries. and overall in internationals, A five-time gold medallist, three-time Silver medallist, and one-time bronze medallist in her yoga career,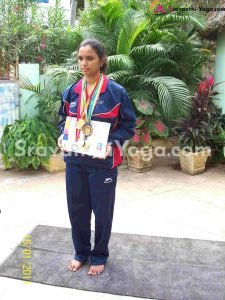 Sravanthi became the first champion to have earned all nine medals in the international yoga sports championship.
Also, She is an international certified yoga trainer and helping the people to learn the yoga in a perfect way, and also she is a yoga coach, teach the yoga asanas for students, for those who wants to participate in yoga competitions, and encouraging, providing valuable suggestions about competitions, inspiring others through her classes and workshops.
Her inspiring classes encourage students to move more mindfully, helping them to be more aware of their habits of body and mind.
Life mission is to "inspire, elevate and educate, and to encourage students to live to their fullest potential".
As a Yoga Coach & Therapist.
Sravanthi is a Yoga Coach, Yoga Sports are athletic competitions demonstrated by the beauty of demanding yoga postures and through the dedication, endurance and unyielding determination of the competitors. As an International yoga champion, She increased awareness of the sport of Yoga Asana will encourage the students to sharpen their skills through training, dedication, and devotion to the sport, and will inspire new practitioners.

In her classes, she loves to combine creative sequencing, a spirit of playfulness and a dose of inspiration to help you deepen your practice.

Sravanthi is a Certified yoga therapist, has been completed Diploma in Naturopathy and Yogic Science (Asst.Doctor),  heal the health complaints permanently with the help of natural resources and yogic science, she focuses on Yoga postures that help with bodily ailments and recommends on such postures that are to be avoided. also takes beginners and advanced level meditation classes that induce a sense of well-being in the body and the mind. Through her teaching, she seeks to help others thrive, by nurturing the body, mind, and soul. Her wide range of unique skills has nurtured and motivated thousands to live a healthier lifestyle. She strongly believes, "the more you learn, the more you are able to give back to your society."  Her quest for learning and updating her knowledge continues..